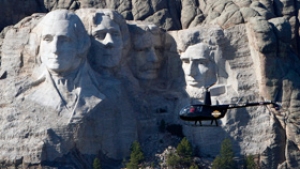 Anyone in the point-of-sale business will tell you that no two POS installations are alike, but occasionally you come across a business that is way out of the ordinary! That's the case with Black Hills Aerial Adventures. BH Aerial specializes in flying their customers in helicopters over and near some of national monuments and parks like Mount Rushmore and Custer State Park. The company website shows a crew of ten pilots and a variety of helicopters.
Owners Mike and Shelly Jacob started out twenty-two years ago and had no POS system, preparing all receipts manually. Eventually they used Quickbooks by Intuit, but needed a system more advanced. Their IT person, Tony Pannone, investigated a number of available systems and after much legwork, recommended POS Prophet.
According to Mike and Shelly, there are a number of features that they take advantage of "We love the inventory feature, the quick start buttons, the timekeeper and the reports." The POS Prophet system allowed them to build the options the way they needed them.
"All our locations are connected with the administrative office. Therefore, management knows what is going on at all locations at all times." black-hills-counter-aures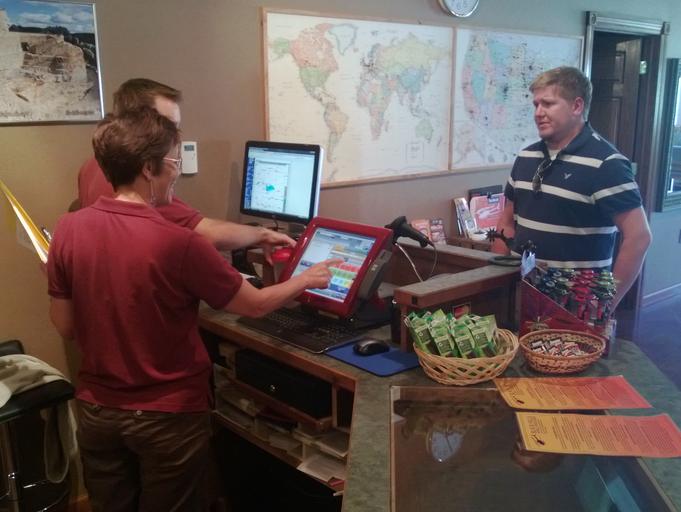 "Training staff on the terminals is very quick and easy. It's hard for anyone to make a mistake. It was an extremely positive move for our business. "
A feature that was important for Black Hills Aerial to have is online reservations and booking! Asked about the support from POS Prophet Systems, Shelly replied enthusiastically "It is by far the best customer support of any company or vendor we work with."
More details about the system:
· POS terminals are Aures Odysse II Touch Terminals with POSready Operating System
· POS receipt printers are Aures ODP-200 Thermal Printers
· Bar Code Label Printer is the Zebra LP-2824
· Back Office PC's and network infrastructure are both provided by Tony Pannone, their local IT professional
To view source click here