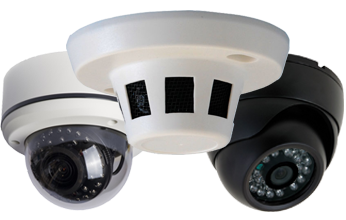 Condor Solutions
provides security systems using the latest in technology and equipment.
From standard analog to High definition and IP based systems we can handle them all.
There are so many different kinds of security systems on the market it is important to make sure you become informed and educated on which type of system will suit your environment.
Quality, Storage, Speed, Distance, Light, Positioning – These are all things you should be asking about and at Condor these are all the things plus others we will explain to you to make sure you get the right system the first time.
The first time you need to use the system to collect video to give to the Police is not when you want to be discovering that you bought the wrong system. Call us today and allow us to answer all your questions and offer advice based on experience to make sure you get exactly what you want.
Potential Uses for Cameras:
| | |
| --- | --- |
| Security on your premises | Prevent theft & shoplifting |
| Monitoring employees  production | Monitoring workers safety |
| Prevent burglaries & Vandalism | Monitoring customer service |
| Plus others | |
 
Features:

| | |
| --- | --- |
| Easy to use interface | Motion, continuous, alarm, &  or scheduling |
| Fast remote access | Backup to DVD, USB or CD |
| Real time recording and display | PTZ Camera support |
| Minimum of 1 TB of Hard Drive storage included | Audio recording available |
| Iphone, Blackberry & Android support | Ability to support up to 32 cameras |