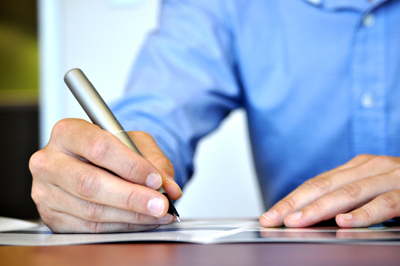 Answers to the Top Ten questions when selecting a new POS System.
The Point of Sale News spoke with Sean Connors of POS Prophet Systems about how new buyers should go about selecting a point of sale system. Below are the 10 key questions Connors suggests you consider before purchasing a new POS System.
1. QUESTION: It seems as though there are as many POS software programs as there are fish in the sea. How do I choose?
ANSWER: Like any business, the POS software arena has seen dramatic changes over the years. Although there are still a large number of players in the game, they may not all be the perfect fit for your operation for a number of reasons. With technology changing as rapidly as it is, and the payment processing industry changing every day, be sure to do your homework and select a company who is ahead of the curve with current technology and security standards.
2. QUESTION: What are the biggest differences in these companies and what they offer?
ANSWER: Most POS software is sold through channel VAR's (Value Added Resellers). These VAR's typically offer local representation and limited local support. However, they rarely have any control over product quality and/or enhancements. If you think your business' needs may change over time, you may want to seek a vendor who develops, delivers and supports their own POS software.
3. QUESTION: How do I know the software will work for my business?
ANSWER: Unfortunately, you never truly know this until you implement the system. Some companies offer free trials and/or "pay-as-you-go" monthly subscription pricing models. If you are not 100% confident, you may want to inquire about these. Another good practice is to check references. Look for other users who have a business model that is similar to yours. You can also look through case studies (many can be found here on pointofsale.com).
4. QUESTION: Customer service is important to me. How do I know I will get the help I need when I need it?
ANSWER: Don't be surprised if some vendors charge for support. Also, don't take this as a negative. Particularly in the early years, you will need help with any new system. Embrace the fact that help is available and again, check references in regard to support service.
5. QUESTION: I'm not a "computer geek." I am a retail management professional. Can I get a system that is easy to use for my staff?
ANSWER: A worthwhile system should NOT be determined by your computer expertise, but by your vendor's expertise and their ability to provide you with a system that you can easily operate. The best vendors in the POS software industry can offer you software that is completely user-friendly. Be wary of a vendor trying to sell you something you don't understand, need, want, and can't easily operate. Don't worry if you don't know LAN and WAN from frying pan! The best vendors offer expertise so you don't have to "geek up" to accomplish your software goals.
6. QUESTION: I plan to open additional stores in the future. How do I know my system will grow with me and support multiple stores?
ANSWER: It is critical not to fall into the trap where your POS is not scalable enough to support your business as it grows. Look for a vendor that has had success supporting multi-site retailers in the past. Make sure the technology supports real-time centralized transaction processing instead of scheduled batches. The best way to find this information is to ask for multi-site references using the products and follow up with those merchants.
7. QUESTION: How does my credit card processing interface with my POS?
ANSWER: With the availability of high-speed internet connections, you should be processing your credit card transactions over the internet with three-second response times or better. Look for a system that eliminates dial-up payment terminals. These transactions are a bottle-neck when you're 10-deep in customers at the counter.
8. QUESTION: What happens if my computer crashes?
ANSWER: While rare, this does happen. What does your vendor do in this case? Do they have a backup and recovery plan for you? Do they require anti-virus software to minimize crashes? Can they move the database server and restore your data to another computer quickly?
9. QUESTION: I would like to sell my products online in addition to my storefront. Are their POS systems that\ integrate with e-commerce applications? I do not want to do double the work on these transactions.
ANSWER: Some POS vendors integrate with third-party shopping cart applications. Although they are few, some actually offer a fully-integrated web store of their own. These typically tie directly to the inventory, customer management and POS systems in real time.
10. QUESTION: Can a POS system actually pay for itself, providing a true ROI?
ANSWER: YES!! However, you must decide on the correct system for your particular business. If pricing controls are a current problem for you, make sure the system resolves this. If you need to send targeted email marketing based on customer data in the POS, make sure the system addresses that need. If you spend a great deal of money on tedious manual processes that are unique to your business, find out if the POS system can eliminate those processes and save you that money.