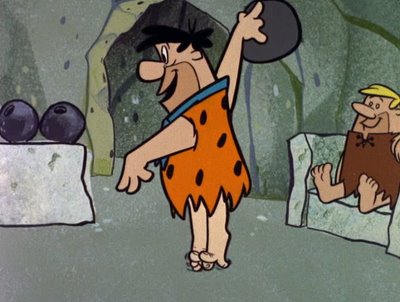 Bowlmor has selected the PAR PixelPoint® software and PAR EverServ® 500 hardware
New Hartford, NY – October 29, 2014 – ParTech, Inc. (PAR), a subsidiary of PAR Technology Corporation (NYSE: PAR), announced today that Bowlmor AMF selected PAR's PixelPoint® software and EverServ® 500 hardware for their bowling centers. Bowlmor AMF is the largest operator of bowling centers in the world, with 340 locations offering best-in-class bowling, inventive food and drinks, and entertainment.
Their selection of the PAR technology solution was based on many factors including:
Flexibility – The PAR technology solution has the ability to adapt to the diverse needs of each facility.
Integrated Solution – PixelPoint can be configured to fit Bowlmor AMF's many unique requirements and has the ability to manage multiple ordering methods all on one platform.
Partnership – PAR consistently demonstrates true partnership where all stakeholders achieve value.
The implementation of PixelPoint and the EverServ 500 across all Bowlmor AMF bowling centers illustrates the viable expansion of PAR solutions into many diverse and demanding environments.
"PAR has been an excellent partner; they understood our requirements, aligned the solution with our business needs, and implemented a deployment strategy that ensured a successful rollout for our centers. Having the business running on a single Enterprise point of sale from PAR allows us to get far better visibility into our operating metrics and control over pricing and processes," commented Paul Williams, Bowlmor-AMF's CIO. "It also sets us up for better inventory and margin management in the future when we deploy the additional inventory management and costing options within the PAR PixelPoint product. PixelPoint is more restaurant focused than our prior POS and better fits our business model to update our centers for a broader entertainment and dining experience."
"The selection of PAR PixelPoint and the EverServ 500 products creates a complete solution that is a perfect fit for Bowlmor AMF," said Karen Sammon, President, ParTech. "Each client environment is unique and leverages the robust capabilities of our solutions. With Bowlmor AMF, this was no exception. Bowlmor AMF's business and distinct needs are aligned with our strategy to leverage our technology in non-traditional markets and we look forward to growing our partnership and supporting them as they continue to grow and improve their business operations."