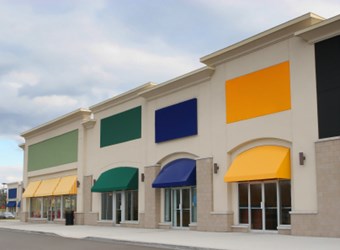 Solutions-as-a-Service. Mobility. Payment security. Video surveillance. Hosted backup. Ownership Thinking. An upcoming article on Lynn Skurla of Skurla's POS Solutions out of Anchorage, AK illustrates how being a forward-thinking VAR can lead to great things.
While it could be easy for Skurla to get cut off from the rest of the world due to her remote location, she's been a fixture at all the RSPA conferences for years. She's been engaged in industry education, a consistent voice of strength for the POS dealer, and from August 2013 – 2014, was chair of the association's board.
At the same time, Skurla was busy refining her business strategy to meet the changes taking place in the retail marketplace. In our October issue, we'll dive into the five things Skurla's done to not just survive, but thrive. Much of what she's done aligns with what we've been writing about in the pages of our magazine. Two things in particular — embracing recurring revenue and being a total solution provider — have been very impactful.
Today, Skurla's now offers bundled POS, credit card processing, surveillance, help desk, remote monitoring, and offsite backup solutions, many of which are delivered via the "solution-as-a-service" model. "The solution-as-a-service model has reinvigorated our employees," she says in the article. "Each bundled element of the solution generates recurring revenue. Our employees understand and have embraced the value of recurring revenue, and it's become a new mantra here." In fact, Skurla says her company holds contests among employees to create more recurring revenue, which further establishes the link between employee and company success.
Also in the article, she talks about implementing Ownership Thinking, cashing in on mobility and payment security (i.e. PCI and EMV), and details how the RSPA has helped her company — and can help yours.
The October issue is more than a month away from your mailbox. Set a reminder, take a note, do whatever you can to not miss this issue and article. Skurla's five keys to success can be applied to any retail IT VAR.
Source