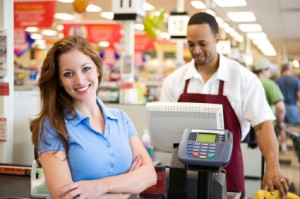 Retail is changing, competition increases, customers are re where and how they purchase and point of sale have become standard equipment.
Retailers consider POS system knows that critical business information is often lost in the disruption of multiple systems and redundant data entry. Employees lose too, productivity when faced with complex systems, inaccurate documents and confusing process. Most retailers know they need to eliminate disparate and non-integrated system components, but the time to do it is often difficult for a busy retailer; some believe that you are already have detailed knowledge of the performance of the company, although instinctive. In addition, retailers are reluctant to adopt a point of sale system, they believe it will require external service providers, lost historical data and sometimes just too much investment.
However, automated point of sale has considerable advantages for the retailer include:
Managed Inventory and visibility: stock by levels, storage and use and sales for the immediate and future research decisions, filter order and easily retrieve inventory information.
Checkout Faster: Activate productivity with easily identifiable goods through barcode and quick look ups, automated tasks and easily retrievable information leads sales and extraction process.
Improved Retail Customer: customer data file, purchases track dungeon enable targeted marketing and reward loyalty.
Reduce Costs and Increase Revenue: identify exploitation, labour costs and shrink easily, quickly realize and monitor revenue increases.
Point of sale increased beyond complex software systems with components of heavy equipment. Rather, they have become very easy to install on your desktop and install. Most existing sales data, historical data can be imported simply and will now include systems with a variety of popular accounting systems, loyalty programs and many credit card processors. There are huge cost-effective solutions tailored to your unique company to rapidly implement and to develop and grow as your business is.