"Condor POS Solutions's core value is dependability. This supports the Company mission of giving quality and efficient technical support and help desk assistance to our dedicated and long-time clients.
The company applies 'buddy system' for an account that has three or more staff. This enables the client to depend more on our services due to the internal work around concerning attendance.
The "family" working environment in Condor POS Solutions RP is one of a kind. The staff who is trained to be independent and proactive works for the betterment, not only for the company but for himself as well. This develops self-fulfillment and delight.
Dave and Anabel Appleton provide the following to the staff: Happy Hour every after Friday shift = sumptuous breakfast for everyone to share; birthday cake to the monthly celebrators for everyone to share; unlimited hot and cold drinks; Maxicare health card, Company Employee Fund for savings and loans, Cash Advances…"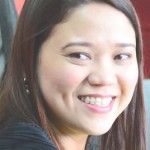 Gigi Yulo
General Manager
"We currently have 12 FPOS Technicians working for different clients. We conduct Technical Meetings twice a month mainly for the FPOS Technicians. This is to strengthen the relationship of all Future POS Technical Support Representative who is supporting the same product and to discuss common issues, concerns with the client and its customer; to identify key performance indicators for increased productivity and identify areas that needs improvement; to discuss new features of the product, ex: supporting Fusion 5.0 etc.; to share knowledge on the common Future POS issues and ways how to troubleshoot it; and to gain wide understanding about our cultural differences in dealing with customers and clients at the same time.
During meetings, we normally have presentations and discussions of the different issues each technician encounters. We assign facilitators to demonstrate and replicate the issue and perform the procedures on how to resolve it on the spot. We do mock callings as well during the meeting wherein someone would act as a customer and another as a technician. And part of the meeting is a one by one actual demonstration for each technician to make sure everyone learned the topics discussed. We are also in the process of building and implementing a knowledge base
Concerning FPOS issues. This will create a standard set up of attending to issues for all staff. This will also benefit old and new staff for reference purposes. We will start with Future POS System for now but hopefully in time, we will come up with a knowledgebase for the other products we support and tools we use.
The system has been setup by Brian Appleton and now being learned by Mac Saique & Geeno Enriquez for system administration. On our part, we are now on the data gathering stage of this project where the FPOS Technicians send rare issues they encountered. The data gathered are still up for verification. Once approved, it will all be compiled and finally, for uploading to the Knowledgebase software c/o Ted Espiritu. This is a joint effort from everyone aiming to come up with an efficient knowledgebase that will benefit us all."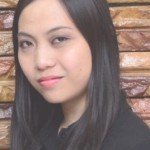 Kathrina Marie Viola
Senior FPOS IT Support